Welcome!
Welcome to the vision of VAST-E. We hope that you find our services and features useful. Our goal is to serve our clients with the best possible design solutions, both in the services we provide as well as our standards in the business. VAST-E is dedicated to bringing new and creative ideas to the market place. We strive to be in the forefront of delivering scalable solutions to all businesses with the most efficient, most prominent, quality and quantity-driven business model among customer/client care satisfaction. We will continue to develop our unique brand by positioning, maintaining, and growing our solid brand to adhere to quality and design standards.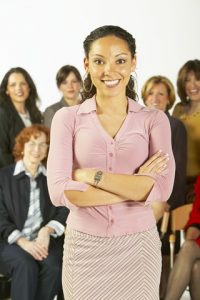 About us
We are a Maryland based design and support communications business that consist of highly skilled professionals that provides an array of design support, technology support, and administrative support. We provide specialized services to government, private businesses, entrepreneurs, executives, and others. VAST-E has built a loyal client base by helping busy professionals incorporate the right services, as well as their outsourcing needs.
We started in 2009, offering the best possible design and support solutions. Our business demands qualitative and quantitative satisfaction from all. Our client/customer care is priority when it comes to our design and support services and we continue to strive for the best solutions in our products and events. We offer companies a unique perspective regarding corporate identity and visual communication. VAST-E is rapidly growing its customer base by providing clients with well-priced and quality driven projects that are creative and practical in the area of design that adds more value than similar competing firms.
We are ready to meet your
design and technology needs
Web Design Projects Completed on Time
Graphic Design Project Completed on Time
Technology and Adminstrative Support Projects
Our Mission
We want to transform your design ideas and customer care needs into reality. We are passionate and committed to excellence and want to demonstrate how innovative our services will be. VAST-E will implement a service into your business needs to not only improve your product but your brand overall. Our goal is to take the opportunities given to create encouraging designs and generate solutions through our trained and motivated staff to produce a product or service that adds value to your business, society, or community. In short, VAST-E will help you "Create a Vision for the World" to enjoy!
Turning your bold and creative ideas into innovative VIRTU-ALITY!
You Don't Have to Be the Star of the Team to Be Inspiring! Just Quietly Be Dedicated, Motivated, Obligated, and Unwavering and Be the Biggest Inspiration to the Stars. VAST-E Does not own the rights to this video.
Click here
Inessa IshchenkoUX/UI DesignerAlina NechvolodContent WriterMikhail DupliakinUX/UI DesignerUXTrends 12 Latest UX/UI Design Trends That You Should Know in 2021 13 min read Users visit tons of websites every day, and businesses have to show extra creativity to draw their attention. Entrepreneurs focus on the visual appeal and
Click here
Why User Experience (UX) is Important to Branding TRONE BRAND ENERGY Branding and user experience (UX) are often considered two separate disciplines that only coordinate occasionally—say when redesigning a website. However, at its core, UX is about understanding users and then designing helpful products that encourage
Click here